Choose Tallmadge Spinning & Metal for any job that requires metal fabrication for cutting, bending and assembling parts. We take pride in our ability to offer:
Wide range of high quality machinery
Custom dies and machines for unique applications
Start-to-finish manufacturing capabilities, rarely relying on subcontractors
Increased quality
Faster turnaround times
Value-Added Fabrication Shop for Finished Goods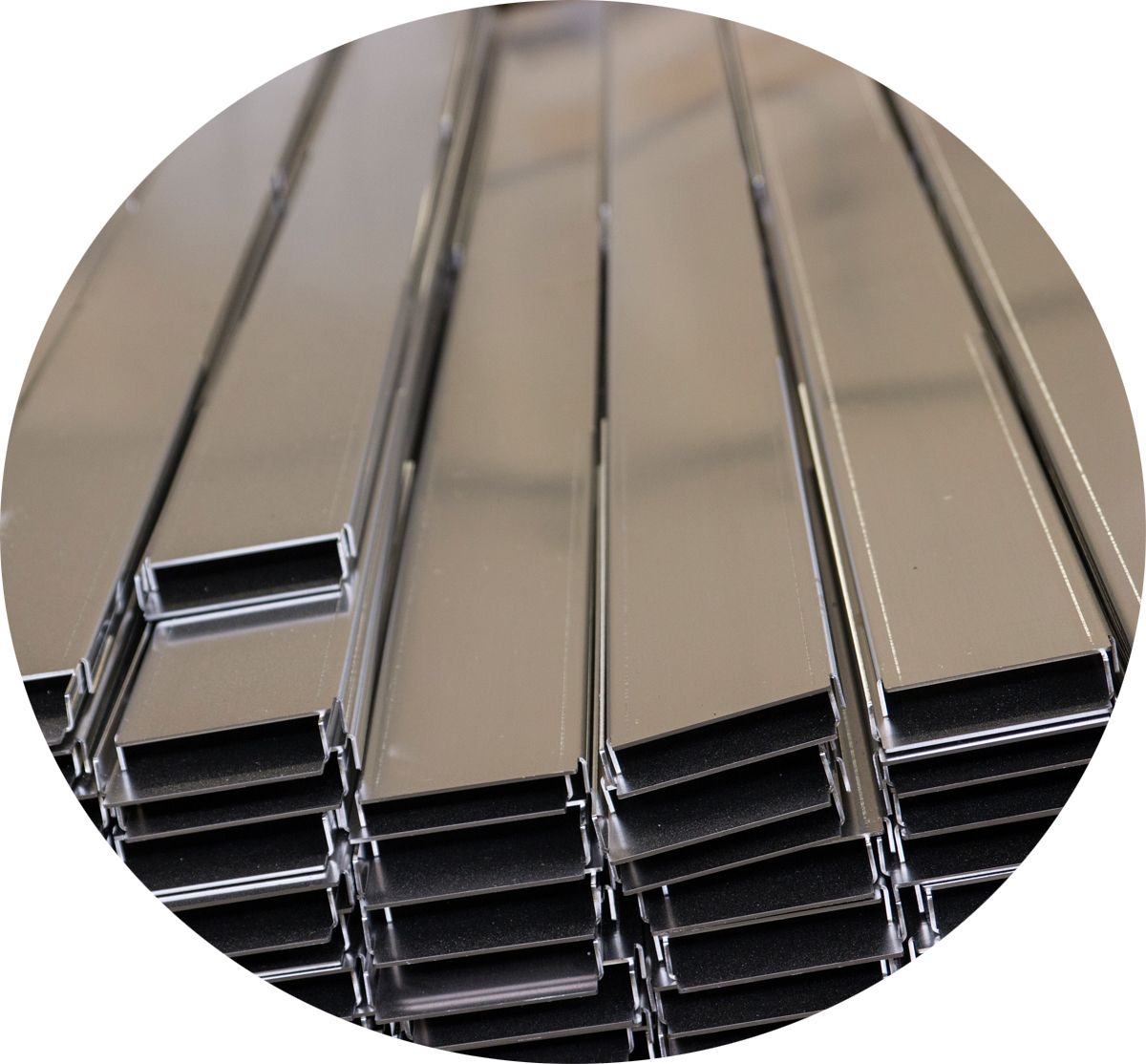 With a full metal fabrication shop in addition to laser cutting, metal spinning, welding, stamping, engineering and R&D services, we can take your job all the way from idea to final production.
Our fabrication shop is uniquely designed to move raw materials in and finished goods out. We are able to handle any aspect of your job and rarely need to rely on subcontractors to finish a project. Our ability to maintain total control of your project delivers increased quality and decreased turnaround times.

Metal Fabrication Experience and Expertise
Tallmadge Spinning & Metal is a three-generation family-owned business with seven decades in the metal manufacturing industry. We have years of experience in metal fabrication, along with quality equipment, that enables us to deliver quality parts well within your guidelines and requirements.
Metal Fabrication Equipment and Capabilities
Along with this machinery listed, we can make specific dies and machines to fit unique applications.

Cincinnati 14' CB175 hydraulic press brake
Bends up to 60" of 3/8" thick mild steel
CNC programmable back gauge that is accurate to within .005"
175 ton capacity
Cincinnati 6' CBII60 hydraulic press brake
CNC programmable ram and backstop that accommodates a wide array of bends
Ability to store programs that cuts set-up time
60 ton capacity
Can hold tight tolerances (+- .005") on just about any type of bend.
European style tooling ideal for complex bend profiles
Cincinnati 10' mechanical shear
¼" mild steel capacity.
1ea. 1 ton Gantry Crane for material handling on laser tables
4ea. 1 ton jib cranes
Can reach fab tables and all three laser tables.
10' Cincinnati ProForm + press brake
135 ton capacity
Fully CNC controlled with 5 axis back gage
Allows the ability for extremely quick set-up between jobs
Numerous drill presses and tap machines
Tig welders
Can weld .005" up to 1 inch thick stainless and alum.
Lincoln 300 amp
2ea. Miller Dynasty 200DX inverter 200 amp
Mig welders
Can weld 20 ga. up to 2 inches thick mild steel and stainless steel.
Lincoln 400 amp welder (can run .06" flux core for a wide range of heavy materials)
Miller 400 amp welder (can run .06" flux core for a wide range of heavy materials)
Miller 350 amp welder with push/pull gun for excellent production work on aluminum.
Lincoln 350 amp welder with push/pull gun for excellent production work on aluminum.
Rolling machines
8' 1/8"capacity mechanical electric rolls
6' ¼" capacity mechanical electric rolls
5', 11ga. capacity mechanical electric rolls
2 small capacity hand rolls
Bridgeport style milling machine
With 2 manual turning lathes for small production machining and specialty tooling.
Clark lift truck
4500# lift capacity at full boom extension.

Request a Quote to Get Started
For parts that require metal fabrication, Tallmadge Spinning & Metal is your partner for cost-effective and superior manufactured products.
Request a quote today to get started