Tallmadge Spinning & Metal provides custom metal bending for projects both large and small—from high volume projects to one-time, specific prototypes. Each of our metal bending machines ensure complete accuracy, maximum material usage, reduced programming time and minimum downtime to ensure you get the exact finished product you need, on time.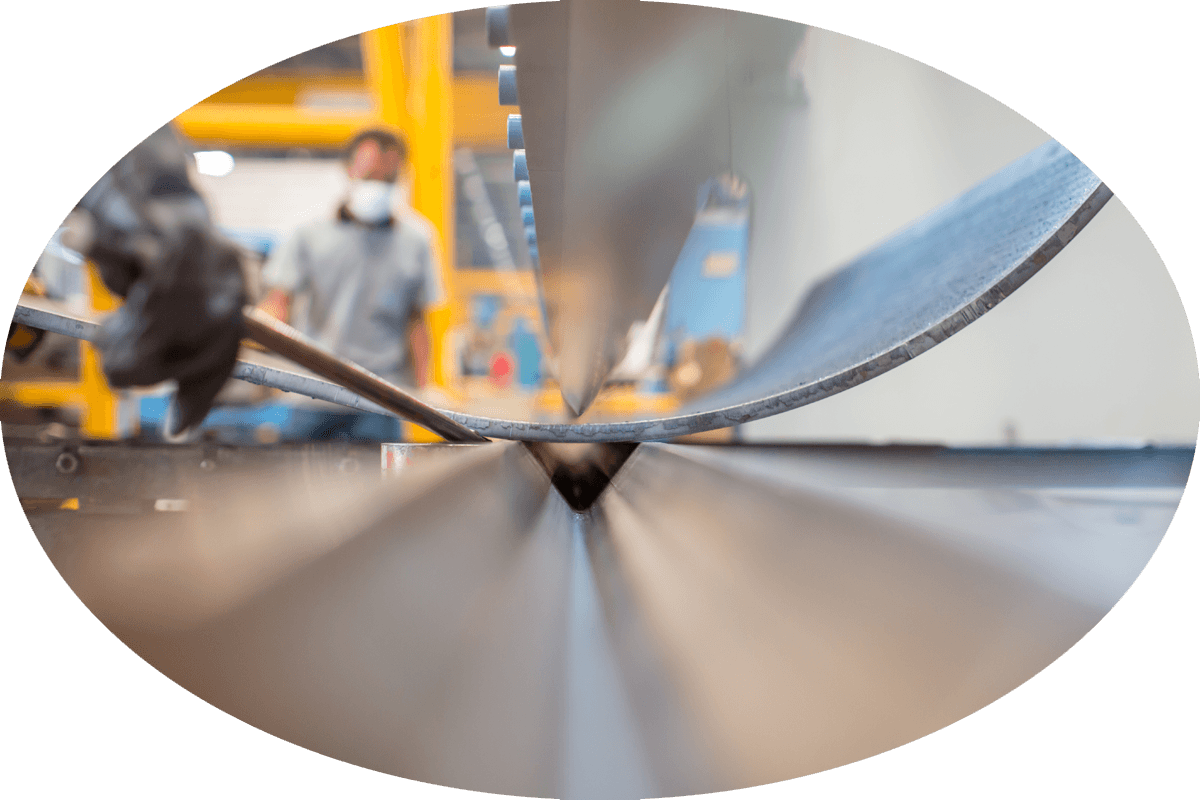 Customer Metal Bending Applications
We have used our 70+ years of experience to design a process that is efficient in both time and cost. Our custom metal bending applies to metal in a variety of forms, sheets, plates and more, and our processes ensure a finished product with precise angles and shapes needed for your design.
Our custom metal bending has been used for applications in the following industries, just to name a few:
Food and water technology
Transportation
Railing and piping
Agriculture
Metal Bending Equipment
The following are just a few of the machines we have available in our facility to provide you with expert metal bending services.
Cincinnati 6' CBII60 hydraulic press brake
CNC programmable ram and backstop that accommodates a wide array of bends
Ability to store programs that cuts set-up time
60 ton capacity
Can hold tight tolerances (+- .005") on just about any type of bend.
European style tooling ideal for complex bend profiles
Cincinnati 14' CB175 hydraulic press brake
Bends up to 60" of 3/8" thick mild steel
CNC programmable back gauge that is accurate to within .005"
175 ton capacity
Benefits of Partnering with Tallmadge Spinning & Metal
As a three generation, family-owned American business, we take pride in our work. We work closely with you to create a final product that you can be proud of and that fits the exact specifications for your project. From start to finish, we can offer you:
A variety of quality machinery for a range of projects
Customized approaches for unique products
Excellent quality with fast turnaround
Outstanding customer service
Request a Quote to Get Started
From research and development to final production, Tallmadge Spinning & Metal is your partner for cost-effective and superior metal products. Request a quote today to get started.
REQUEST A QUOTE TODAY TO GET STARTED