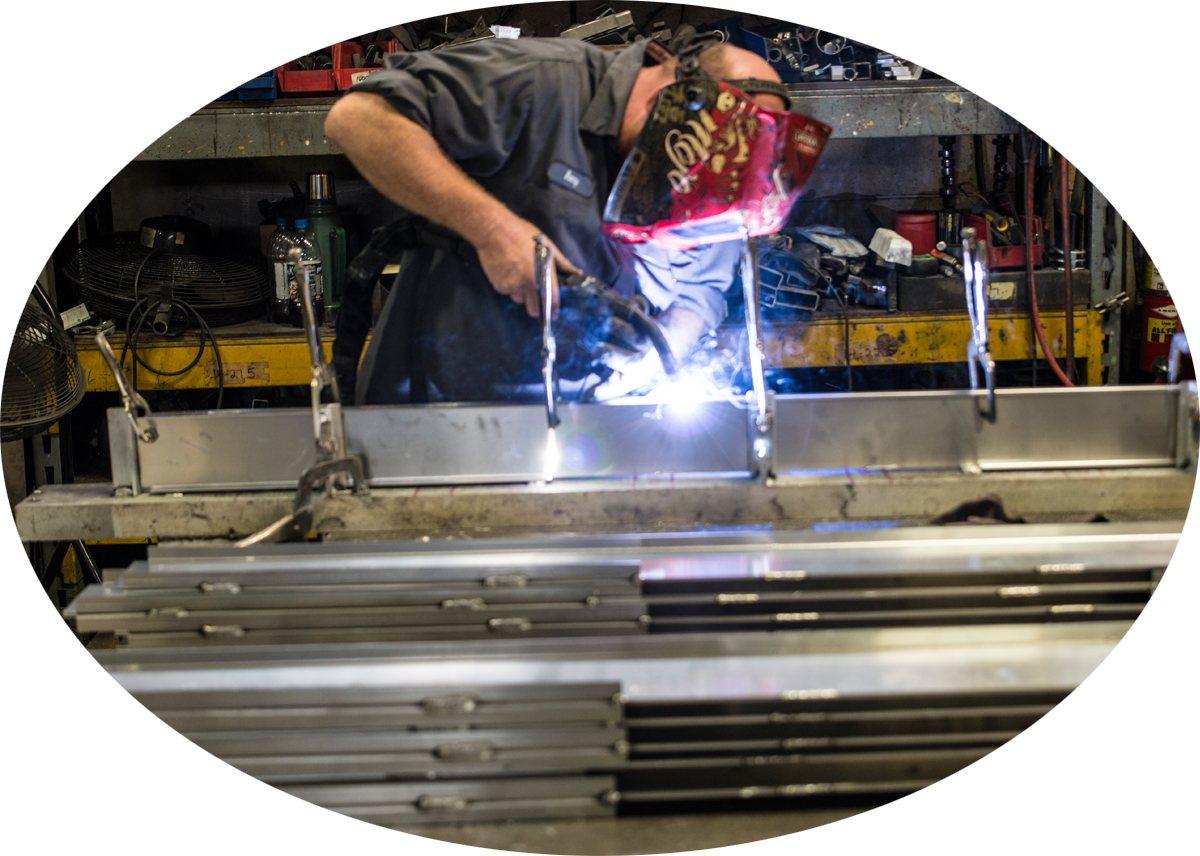 At Tallmadge Spinning & Metal, we are equipped to create your part from start to finish, including top-quality assemblies and welding. As a one-stop shop for metal manufacturing, we offer:
Certified welder operators
Faster turnaround times
Engineering parts to lower costs
Superior quality control
Lower Costs with Higher Quality Welds
We don't just manufacture metal parts at Tallmadge Spinning & Metal, we have the engineering expertise to streamline designs and processes. Not only does that mean a higher quality product, it means lower costs (and better profit margins) for you.
Advanced welding equipment is operated by our team of expert welders, all of whom have multiple certifications including D1.1 structural.
Quality Control Department Oversees Production
In our dedication to quality control, we employ in-house, full-time quality control managers to tighten our tolerances for welding and other services. These managers ensure proper inspections are completed regularly and that documented processing steps are followed – every time, every job.
Request a Quote to Get Started
For parts that require welding, Tallmadge Spinning & Metal is your partner for cost-effective and superior manufactured products.
Request a Quote Today to Get Started