About Tallmadge Spinning & Metal
Reliability, quality, and service in metal manufacturing since 1947.
Standard parts or prototypes, Tallmadge Spinning & Metal has the expertise and advanced machinery to create top-quality metal products—from start to finish. And we are a three-generation, family-owned American business to boot.
Your Parts, Our Professional Service and Quality
Our mission is simple. With superior customer service backed by a drive to produce high quality products, we work with our customers to find the most efficient and cost effective ways to meet your demands.
Our extensive manufacturing capabilities allow us to work with you closely to produce your metal parts in full, from design to completion.
Contact us
today to discuss your next project.
We offer:
Laser cutting
Welding
Metal fabrication
Metal stamping
Metal spinning
Engineering
Value-Added Metal Manufacturing for Your Industry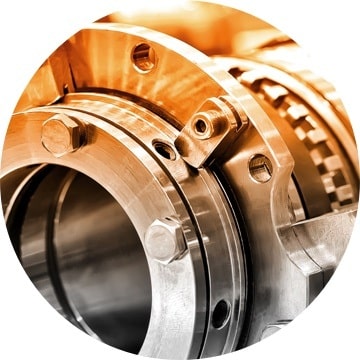 In addition to performing high volume production, Tallmadge Spinning & Metal can design, engineer, build prototypes, and test metal products to meet your unique specifications within a wide variety of industries.
With 70+ years in manufacturing, we've served industries such as aerospace, automotive, mass transportation, defense, and solar. Our diverse team, skills, and tools enable us to create just about any metal product you can think of.
Superior Quality You Can Trust
We have an in-house full-time quality control department working to tighten tolerances. This department ensures adherence to our master quality manual, documented processing steps, and proper inspections.
Request a Quote to Get Started
From research and development to final production, Tallmadge Spinning & Metal is your partner for cost-effective and superior metal products.
Request a Quote Today to Get Started