Tallmadge Spinning & Metal provides custom metal laser cutting services for projects both large and small—from high volume projects to one-time, specific prototypes. Each of our metal cutting machines are capable of machining ferrous and non-ferrous metals. The machines ensure complete accuracy, maximum material usage, reduced programming time and minimum downtime to ensure you get the exact finished product you need—on time!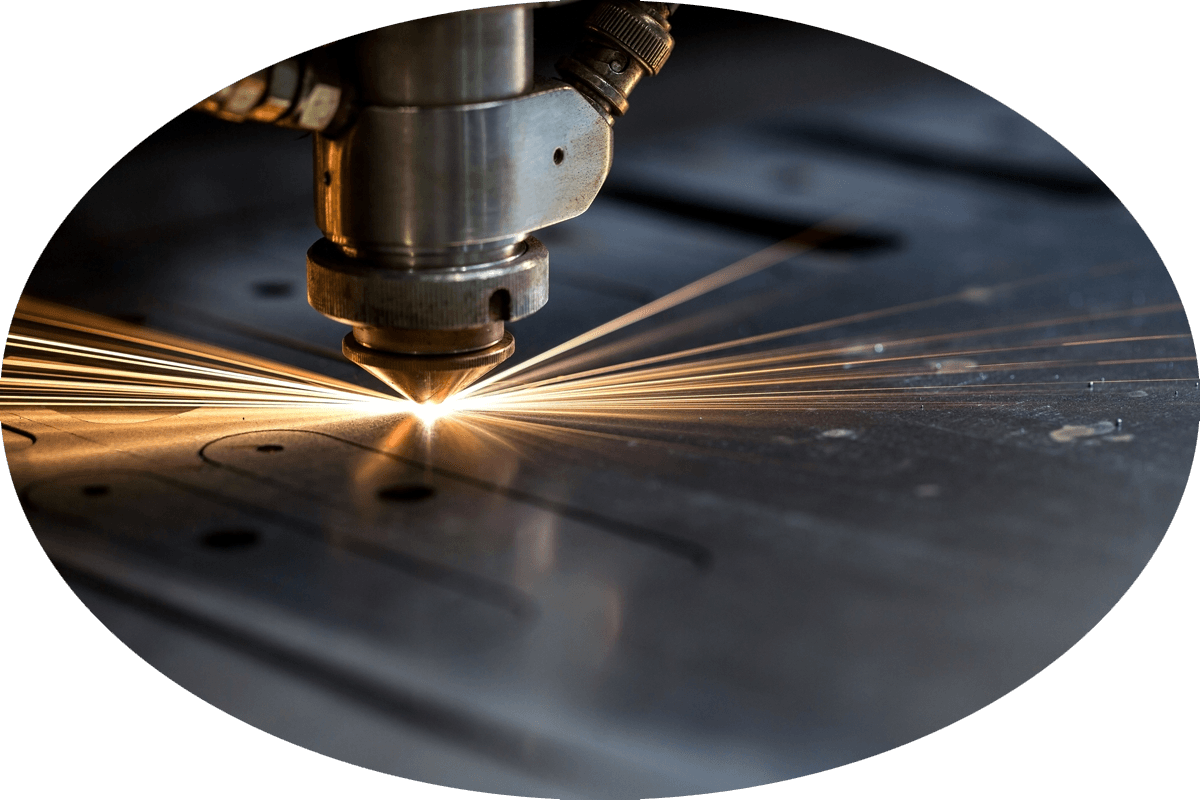 Metal Laser Cutting Applications
Metal laser cutting is an essential process that's vital to so many industries in order to create precise parts and components for an array of products and designs. Using laser optics and computer numerical control (CNC), Tallmadge Spinning & Metal produces precise, quality work every time. Our metal laser cutting services are commonly used for:
Automobile and aerospace components
Medical instruments
HVAC parts
Electronic components
Benefits of Partnering with Tallmadge Spinning & Metal
Our team is experienced and qualified to produce the highest standard of metal laser cutting work. We keep our processes simple and efficient, guaranteeing that we stay on schedule and on budget. We provide you with:
More than 70 years of experience
Reasonable pricing plans
A positive partner for your project
Best practices backed by over seven decades of experience
Request a Quote to Get Started
From research and development to final production, Tallmadge Spinning & Metal is your partner for cost-effective and superior metal products. Request a quote today to get started.
REQUEST A QUOTE TODAY TO GET STARTED