Tallmadge Spinning & Metal provides custom plastic laser cutting for projects both large and small—from high volume projects to one-time, specific prototypes. Because manufacturing needs and technology are changing rapidly, we stay up-to-date with the best equipment available. Each of our three laser cutting machines ensure complete accuracy, maximum material usage, reduced programming time and minimum downtime to ensure you get the exact finished product you need, on time.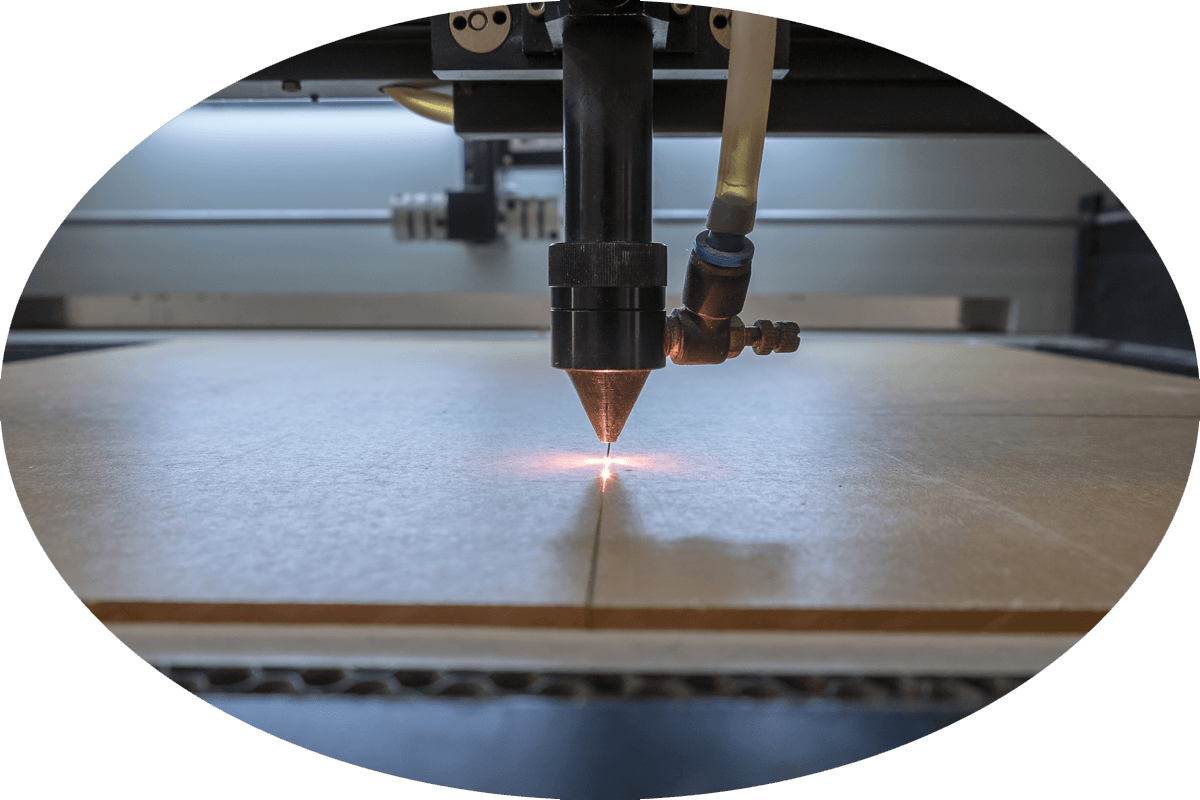 Plastic Laser Cutting Applications
Plastic laser cutting is an essential process across a variety of industries and projects to create so many different parts and components. This is a process that achieves results like no other, and our quality machines allow for precision cuts and close tolerances.
Plastic laser cutting is often used in the following applications:
Vector cutting
Raster imaging
Control panels
Signs
Displays
Benefits of Partnering with Tallmadge Spinning & Metal
Partnering with Tallmadge Spinning & Metal on your plastic laser cutting project ensures the best possible finished product. Our team and services can offer you:
Reduced costs – We use our seven decades of experience in the business to excel at reengineering custom parts to be more cost effective without sacrificing quality.
Precision cutting – Our laser machines have a variety of capabilities to guarantee a clean cut.
Faster turnaround – Additionally, our laser cutting machines are supported by a dri-cam system which converts an AutoCAD file directly to a laser program, enabling us to drastically reduce programming time.
Responsible material usage – We minimize wasted and scrap materials by nesting parts through our machines.
Request a Quote to Get Started
From research and development to final production, Tallmadge Spinning & Metal is your partner for cost-effective and superior metal products. Request a quote today to get started.
REQUEST A QUOTE TODAY TO GET STARTED